6 things NOT to do when you're selling your home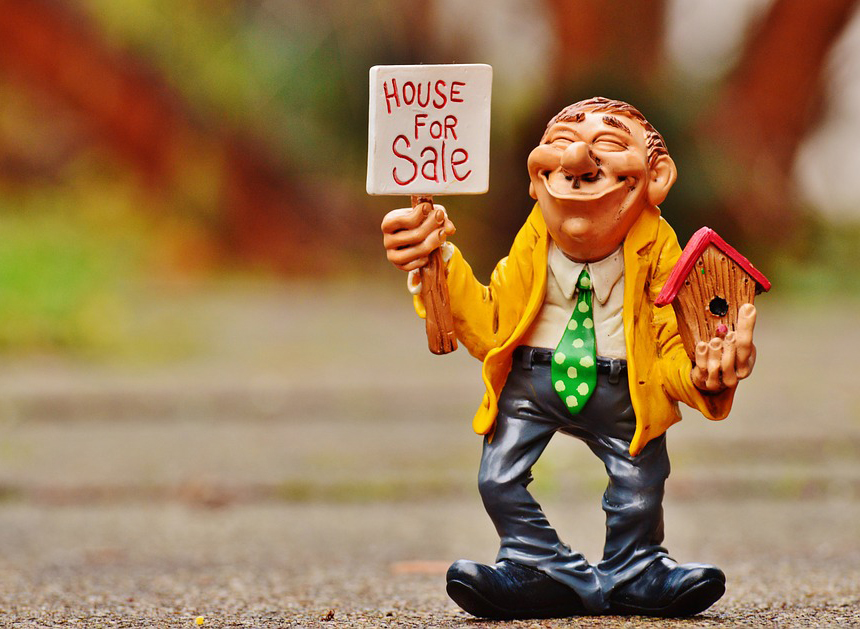 Second chances are costly when it comes to selling real estate. A mistake made early in the process can cost you time, money and aggravation. Here are 6 basic practices to avoid at all costs when you're getting ready to list your home for sale.
Don't over price. This one should be obvious, but it happens all the time. Even in a market where things are flying off the shelves, there are still properties priced too high and they wind up sitting on the market. A fair price is a fair price and buyers are mostly savvy enough to sniff out an unreasonable asking price. I've seen properties priced just 3% over their "fair market value" that sit for weeks and weeks. The worst part is that what usually happens is that the property then eventually sells for less than it would have had it been priced right to begin with, costing you thousands of dollars as well as a few headaches.
Don't be ill-prepared for showings. Unless you're selling a tear down, it's crucial to your success to have your place looking as cleaned up, organized, and pretty as possible. The difference between a few solid hours of yard work and spring cleaning or doing nothing at all can translate to thousands of dollars. From the moment you put a sign up or run an ad, people will be driving by to see the house. Make them want to come back!
Don't be inaccessible. Some folks have busy, busy lives. Managing kids, jobs, pets, relatives, and various other activities around your sale can limit your home's accessibility. Making your place available is essential to getting as much exposure as possible. Of course you have to have boundaries so you're not totally in exile from your own home, but being flexible and show-ready on short notice will make a difference. Open houses are great, but not everyone is around or available during those times. At least set aside a few other windows of time where, if requested, you'll make the home available for showings.
Don't hire an inexperienced agent or do it yourself. I suppose that's two things, but they bring about the same result. There are some fantastic buyer agents who have little experience listing or marketing homes. Or other agents who are outside of their area with little ability to convincingly sell the local area. You should always ask your agent for a resume on homes they listed AND sold. And doing it yourself can seem like a good idea, but what are you saving? If you're planning to offer buyer agents a commission, you're saving 2-3%? Is it worth it? It's a fact that a professionally marketed home will fare much better than one that isn't. Let's be honest, any home that is priced right will sell. However, a professional listing agent makes you more and gets you better terms. A broken clock is right twice a day, but a top-notch listing agent is always on time.
Don't be formulaic in your approach. It's a mistake to use just a one-size-fits-all strategy. This applies to many facets of the home-selling process: From descriptions that are boring or repetitive, bad or canned photography, setting premature deadlines because that's what everyone is doing, to having the same approach to negotiating offers. Every step in the process requires mindful consideration and often some real-time creativity and problem-solving. It's just too hard to predict all the possible outcomes. Certainly it's wise to be prepared for the likeliest scenarios, but be open to the unexpected as well.
Don't wait until the end of the week to list the property in MLS. These days, 2nd party sites like Trulia, Zillow, Realtor.com upload their data from the MLS. If you wait until Thursday or Friday to list the property in MLS, it could take up to 72 hours for the information to make its way to these other sites. Sure, some people will see the listing, but a HUGE percentage of potential buyers will miss the first weekend. They'll see it on Monday after you've already accepted an offer. You'll never know if that one buyer who would pay more than anyone else just missed out because they didn't see it in time.
Successfully listing and marketing a home takes more than just some data entry, slapping on a price, and snapping a few photos. Homes sell all the time, some more successfully than others. Make sure you do it right the first time!
***Photo credit to RealAS.com