How do you get the most for your property?
How do you leverage a property's strengths and neutralize its shortcomings to achieve the highest return?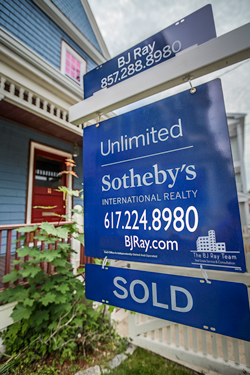 How can you ensure a relatively smooth transaction?
Where do you find trustworthy advice?
The answer is simple.
Hire us.
With 10+ years experience, hundreds of successful sales, top-notch marketing and evaluative expertise, and the highest level of client care, we're ready to help.
Click or call us to set up a free consult. We'll provide you with a reliable assessment of your property's value, a timeline, and an action plan to get it sold.
We make you more.
Since 2013, our listings sell at more than 109% on average of asking price. We exceed the MLS average (102%) by 6%. Why? We put our above-average marketing and negotiating skills to work.
Our properties sell fast.
We average 6-7 days from MLS listing to accepted offer. And when it comes to listing property, more time is your money. Statistically, properties that sit on market longer make less money.
Our marketing is sophisticated, effective and customized.
High-grade professional photography, digital floor plans, impeccable brochures, & unparalleled internet presence are but a few highlights of what we offer our listing clients. We know we're selling more than brick & mortar, and our marketing materials reflect that.
We Close.
We know that an accepted offer is just the beginning. With more than 200 successful transactions behind us, we'll negotiate expertly every step from offer to the closing table, representing your best interests all the way. We don't take our eyes off the road.
Call Us.
At no charge, we'll visit your property and give you an honest assessment of its condition and market value. We'll offer advice on preparing for sale (e.g. repairs, adding value, staging, touch-ups) and present a customized marketing plan that fits your timeline.
Fill out this form for a free market report specific to your property. We'll deliver a report to you electronically within 48 hours or a printed version within 4 days.